SUnni X Cutter Blue Merle Male
Gordie & Howie | December 2018
Gordie | February 2017

Hello Deadra, Here is an updated picture of Gordie. Your pups are Amazing! Take Care.
Red Merle Boy | Cutter & Lucy puppies
August 2016
Taylor's beautiful blue boy.
May 2016
Cutter and Diva Babies - March 2016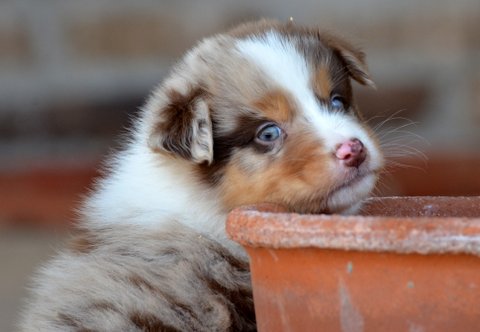 Cutter x Lucy
Red Merle Male
Jan. 19, 2016
4 Past Merle Babies from Cutter and Spark
A Cutter and Spark Tri Boy with Blue Eyes
Frankie and Bree's Red Merle Girl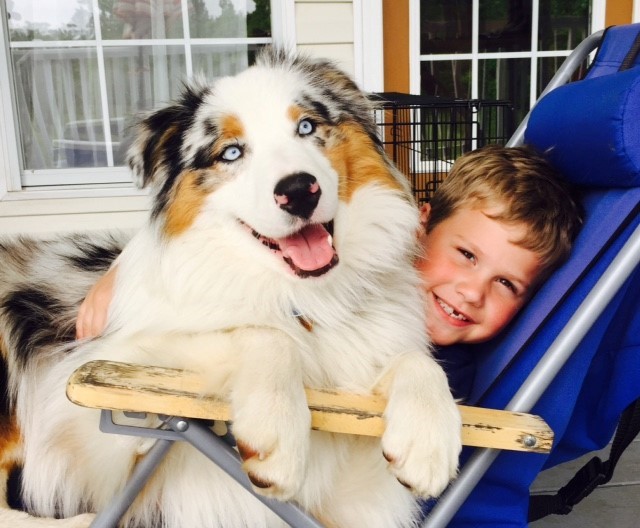 Miss Bailey's last litter playing in the dirt, getting messy. Sure did enjoy this awesome litter.
And feeling the special love, we are keeping this granddaughter of 'Our Great OZ'.
Cutter and Ritz 2014 Babies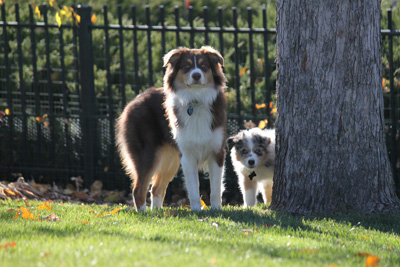 Roxy's
Past Pups
being loved by
Steve & Renee
in Colorado
Kutlas is living with and loved by Tim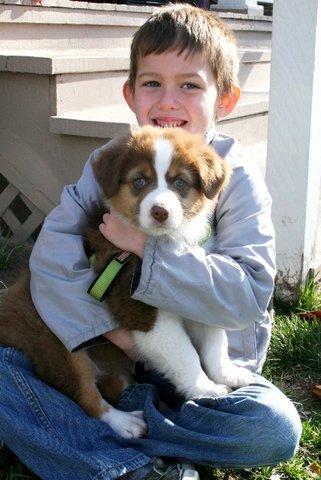 Ritz has such gorgeous babies!!
Roxy's Handsome Little Boys
Ritz's beautiful little girl that stayed @ Horse Creek
Kool x Raven = BEAUTIFUL babies!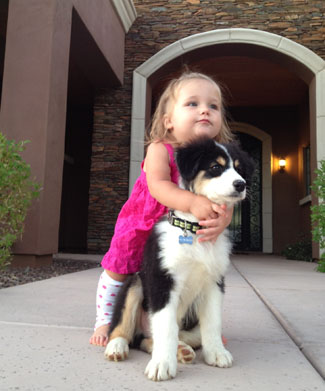 Things have been great! We love him.
He gets compliments everywhere we take him.
Seems to be a very happy boy
; )
Blu / Lucy
Red Merle Male
Now living in Alaska
This boy went to Minnesota to see and play in snow.
November 26, 2012
Sully's dog obedience class (above). He is back row, 3rd Aussie from the left. We were missing another 4 Aussies, that are also in the class. Two more lessons to go. Sully's been such a great student. His big brother Conner (left) is proud too.
Sodapop has his very own surfboard and he surfs !
Breezi, Soda Pop & Pony Boy Curtis
Trey and his girl 'Bonnie'
in Louisiana
Duran Family:
Alyssa, 'Dixie' and tough lil 'Gus'.
Jake, Jordan & Jager at Christmas 2011 and Jager at 4 1/2 and 10 weeks